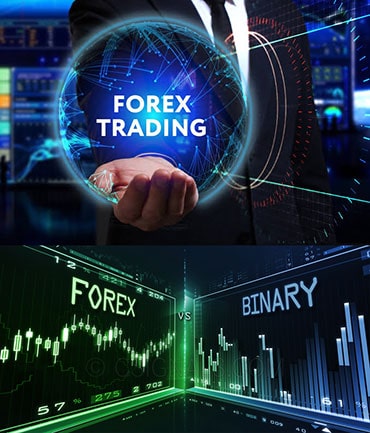 Forex Marketing with a Difference
With the evolution of new technologies, Forex Trading is growing all the time. Trading in FX markets has reached over $6.6 trillion per day and has now become one of the most common professions across the world. Recently, the interest in blockchain applications in Forex trading and binary options has also helped to grow the industry. Forex brokers that have implemented blockchain technology to carry transactions now experience lower transaction fees. Banks and financial institutions have tried to cut down foreign transaction fees for decades. Now, they have succeeded by adopting a fast and transparent technology that benefits banks, traders and clients at the same time. Blockchain technology will transform the forex industry by turning it into a peer-to-peer deal.
With our professional experience in financial services digital marketing, we give you access to thousands of new Forex leads and customers using our targeted global media network.
We position your brand, product or website top of google ppc ad searches and social media pages.
This guarantees your brand gets seen first and chosen first.
CONTACT US NOW, WE'LL SHOW YOU HOW.
[email protected] | +66 (0) 2 231 8047