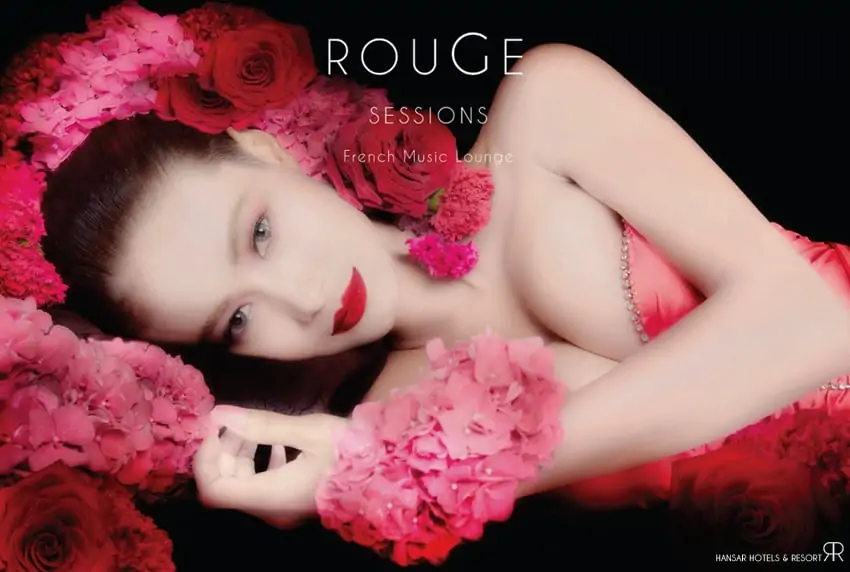 Best Video Marketing Productions in Bangkok Thailand.
The single most important content marketing strategy today is video. Original idea driven video marketing is one of the most effective ways to engage, communicate and attract consumers to your brand.   Moreover, video is a powerful marketing tool that builds awareness, credibility and trust in your brand.  Video ads also rapidly boost conversions, sales and ROI.
Original outstanding creative video production is our passion.  Our award winning innovative video productions optimises your online presence and viewer engagement, generating the best traffic and new business for you. 
We have produced corporate videos for new brands and products for over 20 years for clients Thailand, Kuala Lumpur Malaysia, HCMC, Vietnam, Singapore and Hong Kong;  in the market segments of Healthcare and Wellness, Sports and Fitness, E-Commerce, FMCG, Retail,  Beauty, Skincare, Hotels, Travel and Tourism, Consumer Electronics, Logistics, Fashion Apparel, Accesories, Jewelry, Car Automotive, Airlines and Real Estate Property Developments.
There are essentially 5 types of video productions, which are documentary, entertainment, educational, promotional, and information.
Our Video Production Process.
We provide you with a turnkey creative video production process.  During the consultation stage, our team will talk to you about your objectives and what you want to communicate.  Companies usually want to communicates their brand or product positioning, unique selling points and proposition.  Once we have a clear brief, we will then pitch creative ideas and concepts.  After agreeing on a great idea and storyboard we will then prepare for pre production.
Pre-Production
The video pre-production includes script writing, location scouting, prop collection, hiring actors, equipment renting and creating shot-lists. The pre-production stage is when all of the scheduling is created. Commercial shoots are planned precisely down to the minute, because time is money. If a shoot runs long, hiring actors, renting equipment and reserving locations will inflate the budget.
Production
The filming of the video or commercial takes place during the production phase. The film director coordinates the shoot with the producer using the concept storyboard and shot list.  Actors and supporting members will give multiple takes for dialogue and actions specified in the script and storyboard.  Some film and TV commercial productions can take a day or multiple days of shooting, depending on the length of the production and the intricacy of the script. Once all of the shots are filmed, the director sends the film files to the editor for post.
Post-Production.
Post-production is where the magic happens and includes all creative video editing, sound editing and exporting of the film rushes. Video footage is reviewed, and the best clips and performances from the actors are put together as a master version. Once all of the editing is completed, music and sound effects are finally mixed and integrated into the final master.  The final master video is then exported to hard drive in the requested formats, ready for broadcasting.
Five of the Most Successful Corporate Videos of All Time.
Inbound marketing experts HubSpot are masters of using video to convey often quite technical theories in an accessible, easy to understand format. When it comes to selling themselves and their own working environment to attract new talent, Hub Spot nailed the brief and delivered big time, demonstrating how creative, relaxed but professional their work culture is.
DUPONT.
Corporate videos are an excellent vehicle for conveying reams of information in a short space of time.  Take scientific innovators, DuPont, as an example of how to hammer home your mission statement in a short, compelling video.  In their efforts to showcase their corporate story and values, global giants DuPont turned to the tried and tested route of an animated explainer video to explain their global interests and enterprises, as wide-ranging as agricultural products, to high performance materials.
AIRBNB.
For their Living a Richer Life video Airbnb, turn the spotlight onto the hosts that open up their homes to visiting travellers for them to share their experiences. This video connects on a personal human level.   As consumers, we're constantly bombarded with marketing messages. In many ways, we've become immune to blatant brand campaigns. What we'll never be averse to though is a great human story.
A great way to encourage customer buy-in is to give them exclusive access to the inner sanctums of your business. Red Bull Racing did just that with this fascinating walking tour of their Milton Keynes race factory. Presented by their charismatic principal, Christian Horner, this video gives you a rare, behind-the-scenes look at what makes a Formula One team tick.
TWITTER
Twitter has been bossing the corporate video genre for years. As you might expect from a marketing tech firm, they've got a real knack for selling their product in a fun and engaging way.  This great video, promotes the Twitter Flight School service,  a 'dynamic learning experience to help you craft the best ways of integrating Twitter into your work'.
CONTACT US NOW, WE'LL SHOW HOW TO PRODUCE THE MOST EFFECTIVE CORPORATE VIDEO.