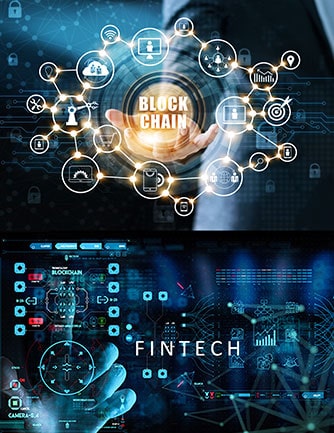 FINTECH MARKETING.
Financial technology, also known as fintech, is an economic industry composed of companies that use technology to make financial services more efficient.  As digital technology changes faster every year, financial institutions and companies are looking to integrate blockchain and fintech systems into their business model. Blockchain is playing a significant role in financial innovations and is the backbone technology that is driving the fintech revolution.  FinTech is empowering consumers to take charge of their financial lives, leading to much greater financial literacy than ever before.  Every time you go online to see your financial transactions, or use tools to manage your spending and investments, you are making use of the financial technology or fintech. This trend is continuing to grow rapidly year on year.
THE RAPID GROWTH OF FINTECH IN SOUTH EAST ASIA.
Southeast Asia is now one of the fastest growing fintech markets in the world.  The  estimated market growth is going to be between $80 billion and $100 billion by 2022, outpacing other markets in U.S., U.K. and China.   One of the contributing factors to this rapid growth is in the region's insufficient financial inclusion.  The World Bank data report highlights the fact that for so many people, there is a lack of access to basic financial tools in southeast Asia.   The data mentions, in Indonesia, only 49% of adults have formal bank accounts.  In the Philippines it is only 35% and in Vietnam, only 31%.  This makes it difficult for people to save, borrow, and manage money.  This provides a great opportunity for fintech companies to offer innovative solutions for consumers without traditional banking, to sign up to fintech services and improve their financial situation.
FINTECH DISRUPTION.
The most disruptive fintech sectors are payments and lending.  Fintech has changed the way people and businesses make payments, save their money, borrow and invest.  Fintech has made it easier for SMEs to get small loans and credits anytime.  
FINTECH MARKETING SERVICES.
We work with Fintech - Financial Services brands across South East Asia in Thailand, Vietnam, Singapore and Hong Kong.  Our Fintech services include Fintech Audit, analysis and consultation, Fintech marketing strategy, Branding, CRM lead generation campaigns, New user acquisition marketing.
CONTACT US NOW, WE'LL SHOW YOU HOW.
[email protected] | +66 (0) 2 231 8047