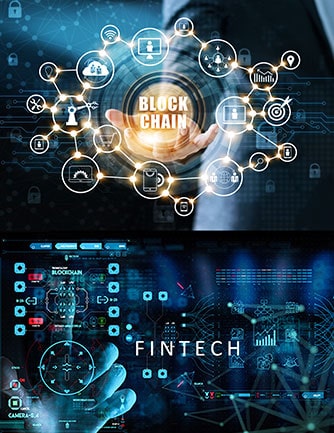 BLOCKCHAIN - FINTECH MARKETING
Financial technology, also known as fintech, is an economic industry composed of companies that use technology to make financial services more efficient.  As digital technology changes faster every year, financial institutions and companies are looking to integrate blockchain and fintech systems into their business model. Blockchain is playing a significant role in financial innovations and is the backbone technology that is driving the fintech revolution.  FinTech is empowering consumers to take charge of their financial lives, leading to much greater financial literacy than ever before.  Every time you go online to see your financial transactions, or use tools to manage your spending and investments, you are making use of the financial technology or fintech. This trend will continue to grow.
CRYPTOCURRENCY EXCHANGE MARKETING ASIA
Cryptocurrency exchanges are online platforms that enable you to exchange one kind of digital asset for another based on the market value of the given assets. Popular exchanges include Coinbase, Etoro and Binance. Cryptocurrency exchanges simplify the buying and selling of digital currencies. By offering the best security, user friendly tools and features, like customised support, security, leverage and margin trading, fiat-to-crypto exchange, trading platforms are innovating a new revolution in investment.
Blue Orange Asia is working with many of the best Financial Services, Fintech and Cryptocurrency clients across Asia in Thailand, Vietnam, Seoul Korea, Singapore and Hong Kong.  Our leading Fintech and Crypto Marketing Agency services include market audit, analysis, and consultation, marketing strategy, brand creation, crypto exchange user acquisition marketing, Google ADS Advertising, Crypto community social media marketing, telegram marketing, video content marketing.   We provide experienced customised crypto exchange marketing that assist trading platforms to attract large numbers new active users, that ultimately increasing trading volumes.  Marketing that significantly increase your product awareness, engagement and users.
CONTACT US NOW, WE'LL SHOW YOU HOW.
[email protected] | +66 (0) 2 231 8047